I am horrified by Russia's invasion of Ukraine. I know you are too.
These unprovoked and barbaric attacks on Ukraine have created suffering that extends beyond the battlefield, as hundreds of thousands of refugees are forced from their homes while communities across Ukraine are turned into war zones.
We have to help! That's why I am hosting an emergency supply drive at the Woodbury Jewish Community Center on Thursday, March 3, from 10 a.m. to 1 p.m. See this flyer for more details: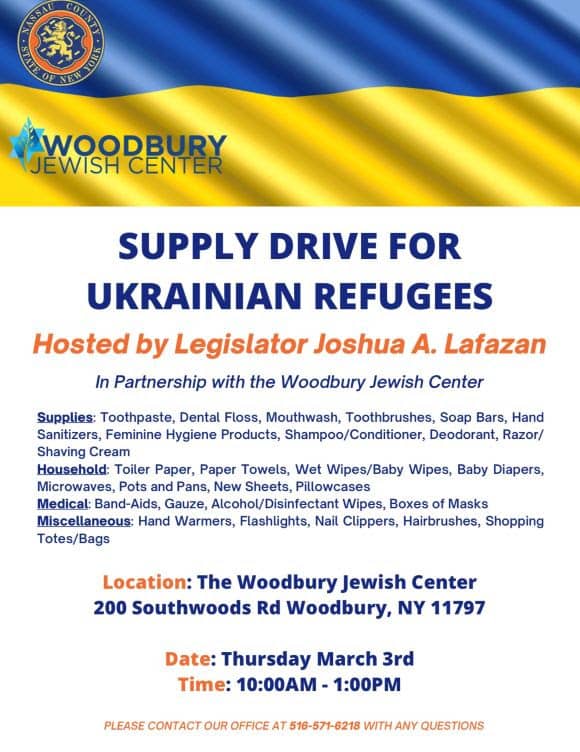 Please join me in donating hygiene and first aid supplies, household items, diapers, and more. Check the website for details.
The world is watching in horror as Russia launches its savage assault on Ukraine. But the world stands united in its indictment of Russia's actions. And the world is united in a global effort to support the Ukrainian people. I am proud to join that effort and I invite you to join me.
More to come,
Josh
Posted on March 2, 2022.